Circus Workshop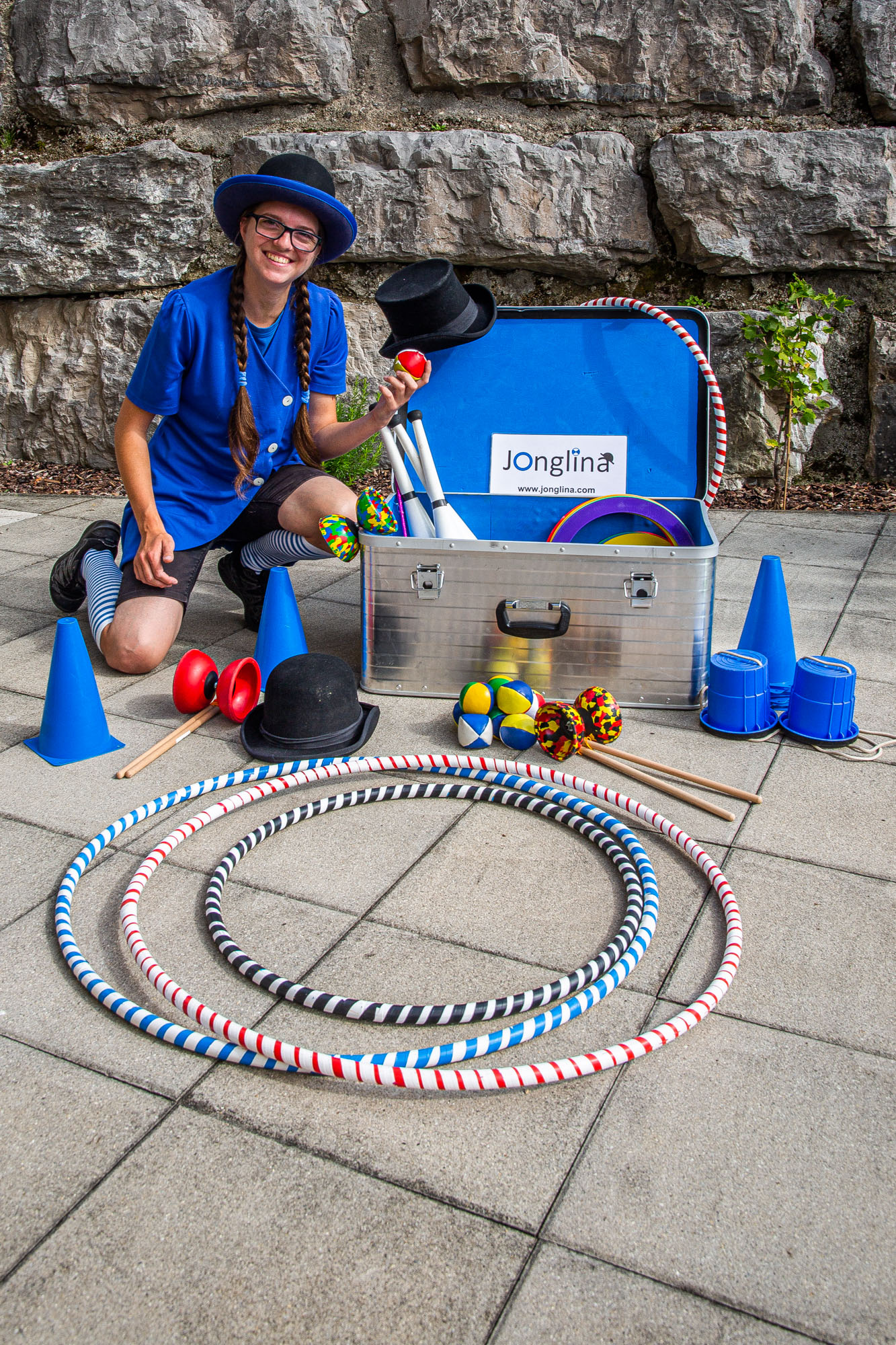 Learning how to juggle is not difficult.
And yet it requires the right technique and practice.
Under the guidance of a professional juggler, visitors of your event can try juggling in passing and learn the first steps.
Various juggling props such as rings, clubs, balls, hats, diabolos, plates and scarfs can be tried out. This way everyone becomes an artist.
More experienced children, teenagers and adults learn first tricks or get new suggestions and further advise on the right juggling technique.
The combination of the circus Workshop with a show is recommended.
So visitors can first enjoy a show and see what is possible with juggling.
You can then try out the props you saw.
Juggling Workshops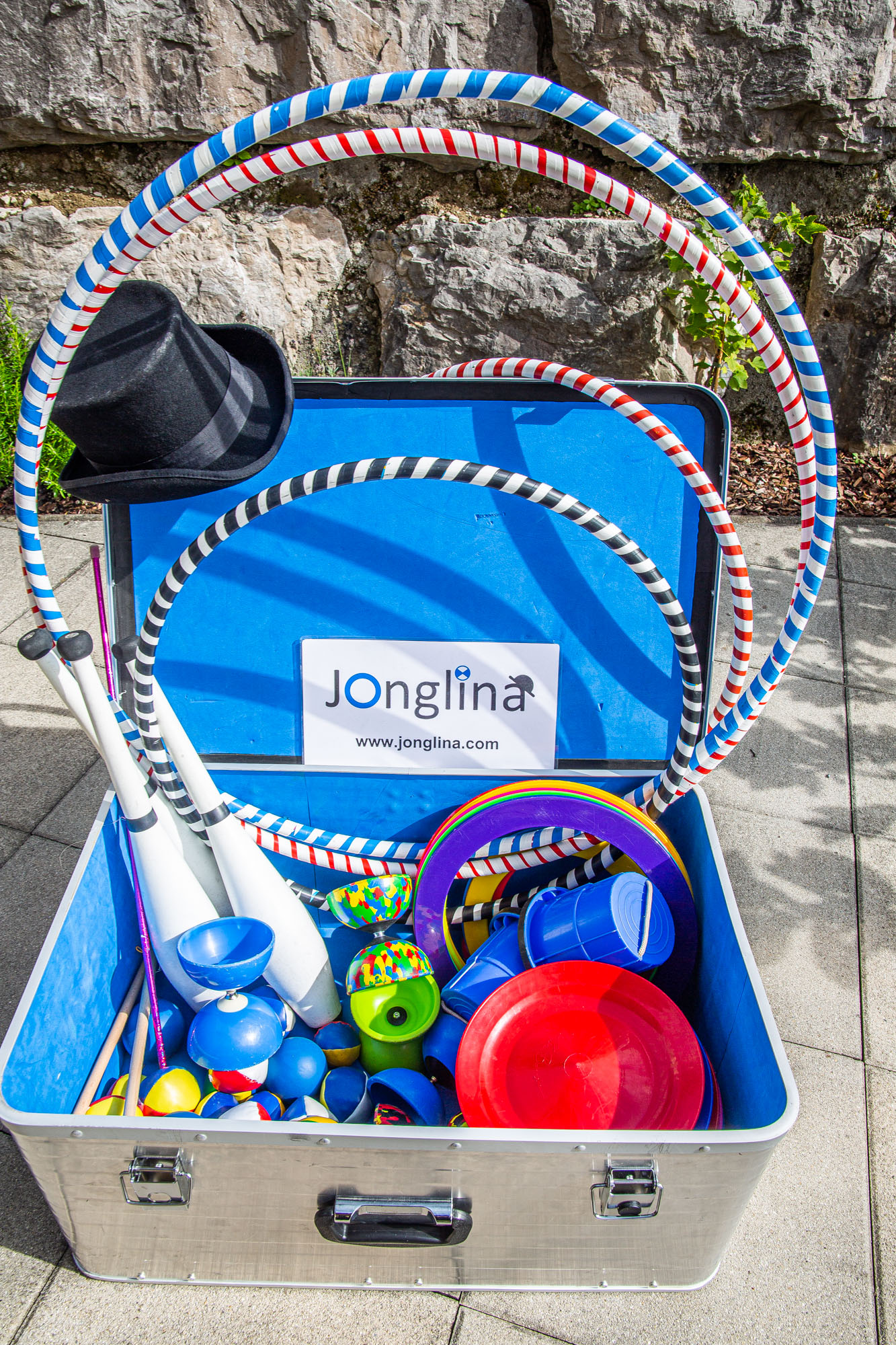 Have you always wanted to learn how to juggle?
Then this offer is just the right offer for you!
Jonglina teaches children and teenagers as well as adults the art of juggling.
Juggling not only benefits the concentration and skilfulness but most of all it is fun.
In addition to the basics of "three ball juggling ", basic techniques with other juggling props, such as diabolos or clubs are also learned.
But it is not only great for beginners.
Even for advanced people, the professional juggler always has tips on juggling technique or suggestions for new juggling tricks.
 Also possible for school projects like Introductory days.
The trainee teacher will be happy to create a tailor-made program for your school, taking the needs and ages of the students into account.
At the end of the workshop a small performance can also be created together with the children and teenagers.
Ballon workshop
The participants will learn the basics of balloon modelling.
In addition to the basic knowledge of balloons, the different sizes and basic figures, the first own balloon figures are created under instruction and can of course also be taken home.
All necessary materials are provided.