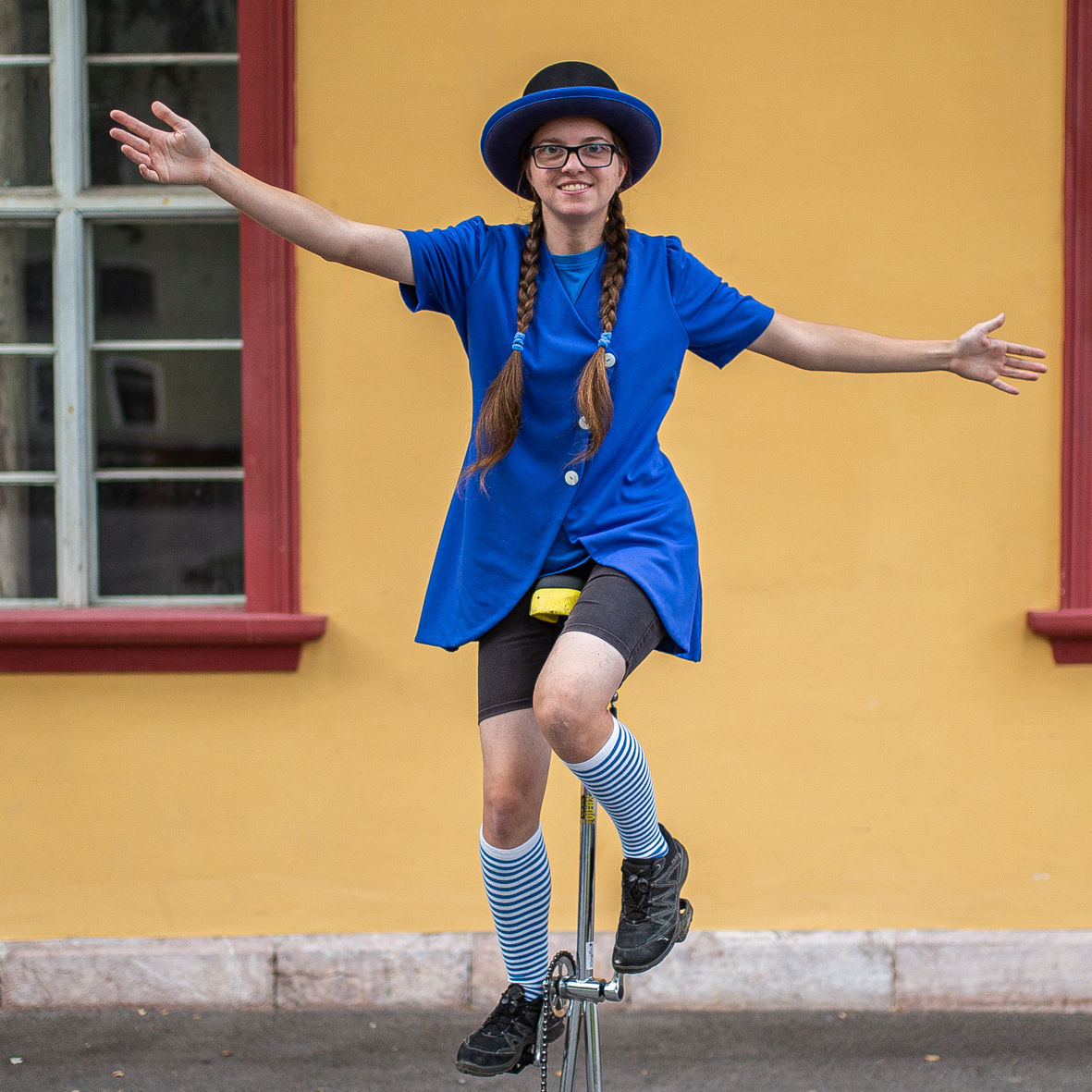 I am Jonglina, an Austrian juggler and street performer.
Fascinated by appearances in front of an audience since my childhood, I began to learn the basics of ball juggling and unicycling at the age of seven.
In addition to balls, I soon learned to juggle clubs and rings, play diabolo and throw cigar boxes, devilsticks and hats through the air.
After first performances for family and friends, public appearances followed soon.
In 2016 I started to design figures and decorations from modelling balloons.
I developed my first street show in 2017.
My dream - to make people happy with my own show and to make the audience forget the worries of everyday life - came true.
Since 2018 I am performing as a professional juggler and making people laugh and be amazed through artistry, juggling and comedy.
In addition, I, as an aspiring teacher, am giving regularly workshops and teach children and adults the art of juggling.