Shows available in English, German, and Spanish.
Street Show
Jonglina combines highly developed juggling with breath-taking unicycling artistic in a 30 – 60 minutes street show.
Balls, clubs, hats, cigar boxes and diabolos are just a small little part of the young juggler's repertoire.
The performer also likes interacting with her audience.
Even before you notice, as a viewer you are already an important part of this spectacle. 
The varied program is complemented by the highest point, in the truest sense of the word, which is also the finale of this performance: juggling with knives on a 1.60 metres high unicycle.
The combination of juggling, artistic, comedy and the active involvement of the audience make this show a unique and unforgettable experience for the whole family.
Balloon figures and balloon decorations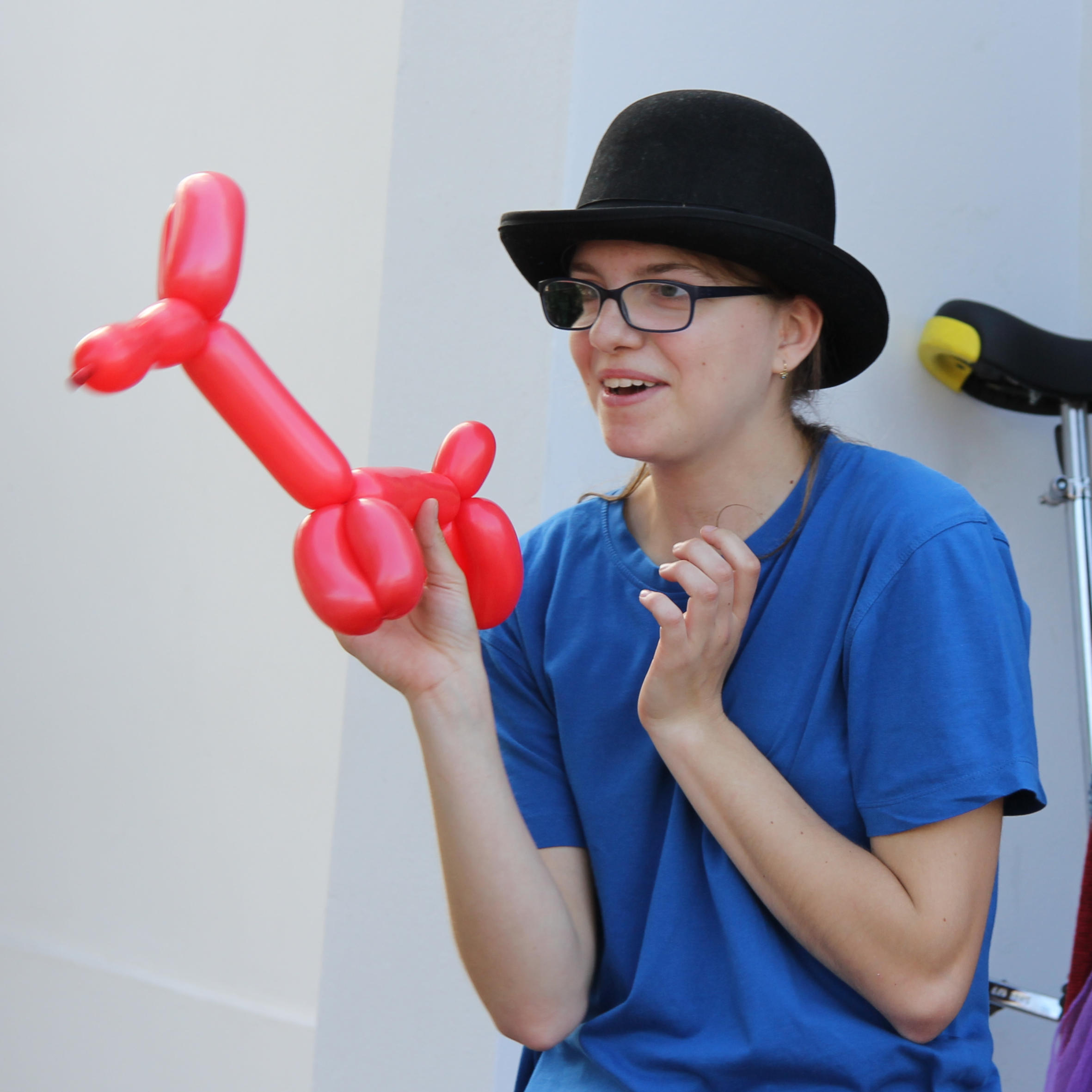 With her balloon creations, Jonglina does not only light up children's eyes.
From simple dogs to intricate creatures like cartoon characters, television heroes and fairy tale characters.
New figures and decorations are constantly being designed.
Individual wishes are also gladly taken into account.
Individual show / stage show
In a show tailored to your individual needs Jonglina can also present separate numbers of her street show.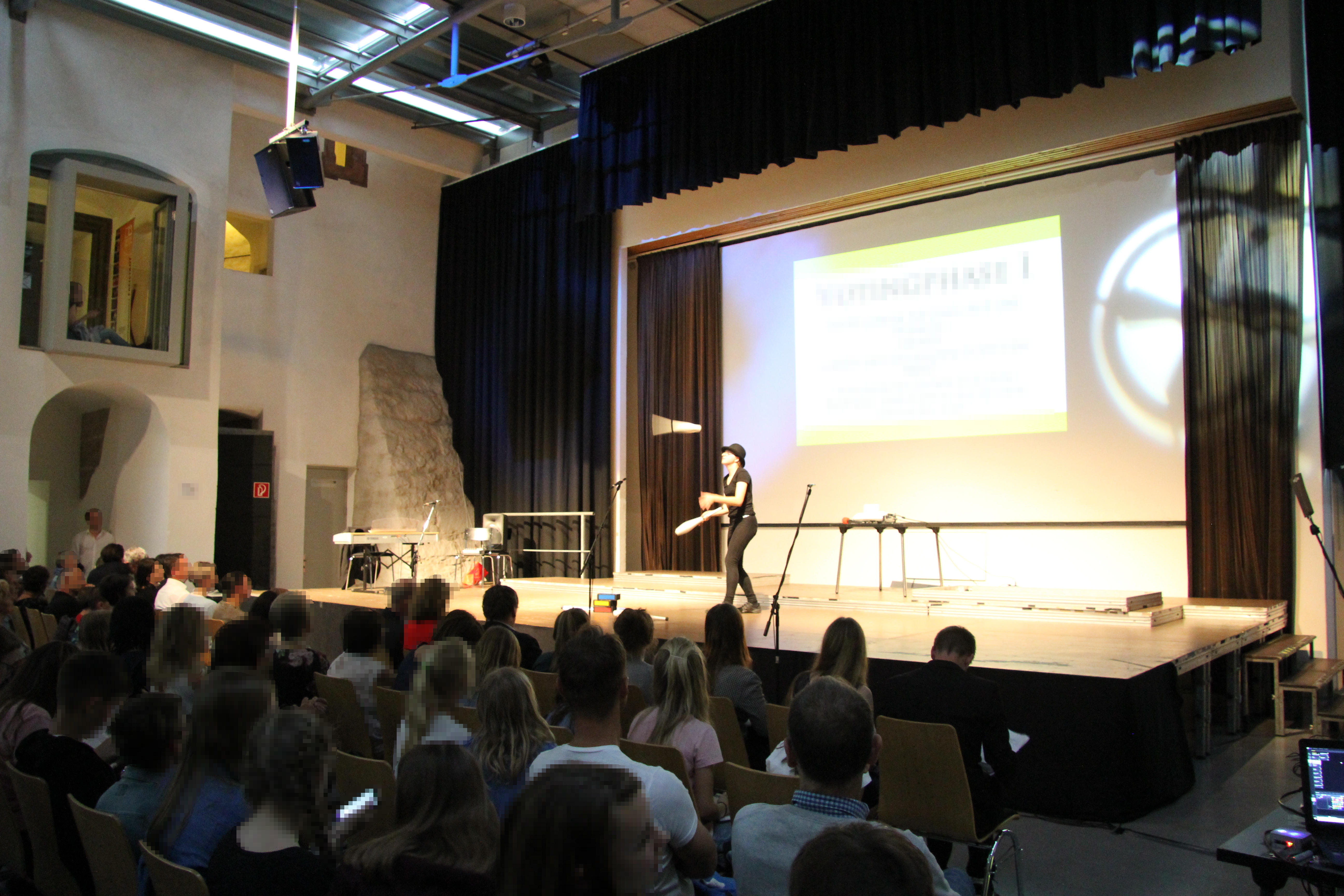 The duration of the show as well as the props and numbers are adjusted to your wishes.
The minimum of the venue or stage is 5 x 5 metres.
When using her high unicycle, which is 1.60 metres high, the minimum height is 3 metres.
If no suitable place with this height is available, Jonglina can also juggle on a small unicycle.
The (also battery powered) technical equipment, so speakers (Bose S1 pro System or portable sound System EL16-P by E-Lektron) and headset wireless microphone can be brought by the juggler. For events with a larger audience, the supply of equipment by the organizer is recommended.
Walking Acts
An absolute highlight of every event is the combination of a walking act with a street- or stage show. Individual wishes are of course gladly taken into account.
Ballon figures
For young and old the development of balloon creations in front of their eyes is fascinating.
The modelling of balloons will be an unforgettable experience for the waiting people and after a few minutes, balloons of all shapes and colours can be see everywhere.
Visitors will be able to remind to your event for a long time through the balloon animals taken home by young and old.
Juggling
Jonglina does not only inspire with balloon animals. At your request she can also perform juggling with balls, clubs, knives and diabolos as well as other props as a walking act.
High unicycle
Due to her unicycle, Jonglina is an eye catcher, especially if she also throws balls, clubs or knives through the air. Even balloon figures can be made while riding the unicycle.
Workshop
Ever wanted to try juggling?
Then this offer is just right!
Jonglina teaches children, adolescents and adults the art of juggling.
In addition, the first own balloon animal can be formed.